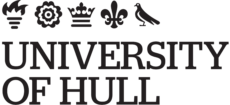 The University of Hull has a proud history of achievement and a long-established international reputation as a research-engaged and innovative institution. The University was founded in 1927 with a Royal Charter being granted in 1954 to award its own degrees, becoming the 14th independent university in England. Research excellence has developed alongside teaching from the University's earliest days.  In the 2014 Research Excellence Framework (REF), the University ranked among the top 50 institutions in the UK by research power. With 62% of the submitted research being world-leading or internationally excellent in terms of originality, significance, and rigour. The University provides a cutting-edge educational experience for over 18,500 students and awards nearly 200 PhDs a year across six faculties.  The University actively encourages collaborative and multidisciplinary research through its engagement with a multitude of funders (e.g. research councils, charities, industry and the European Council).

The International Council for Sport Science and Physical Education (ICSSPE) is the world's largest network of national and international organisations that are concerned with sport, sport science and physical education. Since 1958 ICSSPE has reached out to millions of people across the globe through research activities, knowledge sharing and capacity building, as well as policy advice and development. ICSSPE investigates for a better scientific understanding of human movement, educates for a better quality of life and improved health, and it advocates for the benefits related to an active lifestyle as well as to preserving ethical values inherent in sporting activity.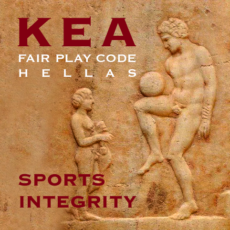 Kea Fair Play Code Hellas aims to combat sport related irregularities, mainly doping, bad governance in sports organizations, violence, and sexual harassment of athletes and the manipulation of sports competitions in order to protect the integrity of sport and sports ethics in accordance with the principle of the autonomy of sport.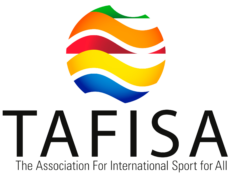 The Association for International Sport for All (TAFISA) is the leading international sport for all and physical activity association. Its vision and mission is to achieve an active world, by globally promoting and facilitating access for every person to sport for all and physical activity. TAFISA has over 300 members from 170 countries on all continents. Members comprise both governmental and non-governmental organisations, including national sports federations, national Olympic committees, ministries of health, culture, sport, etc., international, national, regional and local Sport for all organisations, educational institutions and individuals.

Agence Francaise De Lutte Contre Le Dopage (AFLD) is the national anti-doping organisation (NADO) in France. AFLD is an independent public authority charged with implementing the anti-doping program at the national level. AFLD was created in 2006 and works in compliance with the World Anti-Doping Code. AFLD takes an active part in the international fight against doping in sport and contributes to protecting clean athletes through targeting testing strategy, scientific research, and awareness campaigns.

Agencia Española De Protección De La Salud En El Deporte (AEPSAD) is the national anti-doping agency for Spain. AEPSAD is an organisation autonomous from national sports authorities, domestic federations' authorities, and from the Spanish Olympic Committee. AEPSAD is in charge of performing the national politics of health protection in sport and, specially, of the fight against doping and scientific research into sport. AEPSAD's vision is to be a driving force of a healthy and clean sport, in a society free from doping and cheating and their mission is to protect the right of the athletes to the health and to participate in doping-free sports competitions.